Cleveland Hard Drive Destruction
Physical files are not the only way for Cleveland identity thieves to steal your private information. Your hard drives also need to be destroyed before they leave your possession. This is required for compliance with privacy laws on state and federal levels, including HIPAA and FACTA. Simply wiping a hard drive clean of your files is not enough to ensure they cannot be recoverable, as all files are in fact recoverable from a hard drive regardless whether or not they have been erased.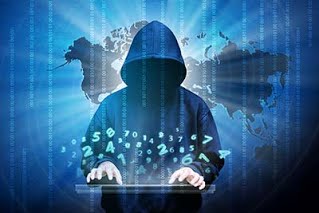 To be sure your data is secure, there is no better way than to physically destroy the hard drive. Cleveland Document Shredding's partners offer hard drive shredding, where your hard drives are pulverized to ensure their destruction. The destruction of your hard drive can be done on-site or at a secure plant, after which, the pieces are melted down and the leftover bits are recycled. There will be no question about your security after their destruction.
Don't just assume this means only the hard drive in your traditional desktop computer is at risk. When you are collecting all of your hard drives, don't forget about all of the hidden hard drives around your office. Copy and fax machines also have hard drives that must be shredded, since these devices store a copy of every file it has ever received throughout its lifetime. Don't make the same mistake Affinity Health Plan made in 2010, especially if you are currently leasing any of your office equipment.
Here's a List of Common Devices that Require Destruction:
Embedded flash on boards and devices, including motherboards and peripheral cards such as network adapters or any other adapter containing nonvolatile flash memory
Biomedical devices such as physiologic monitors, infusion pumps, ventilators, MRI, CT, and diagnostic ultrasound and laboratory analyzers
Optical media, including CDs and DVDs
Fax machines, scanners, copiers, and printers
Mobile devices like cell phones, smart phones, PDAs, tablets and laptops
Legacy magnetic media like floppy drives, zip disks, and magnetic tapes
PC hard drives
USB removable media such as pen drives, thumb drives, flash drives and sticks
Memory cards, including SD, SDHC, MMC, compact flash, microdrive, and memory sticks
RAM and ROM-based storage devices
Additionally, keep services environmentally friendly—always use a service that offers electronic recycling for your hard drives and media once they've been destroyed. This will be compliant with EPA regulations as well as state hazardous waste requirements.
Protect Yourself from a Data Breach—Enlist in a Hard Drive Destruction Service in Cleveland Today!
Failing to shred your old hard drives can result in severe repercussions. The destruction of digital data can only be guaranteed through hard drive shredding. Let Cleveland Document Shredding help protect your business, employees, and clients.
Simply fill out the form on the left or give us a call at (330) 441-4260 to learn more about hard drive shredding today.